January 11, 2023 | By Bestway
Lunar New Year: In Springs the Rabbit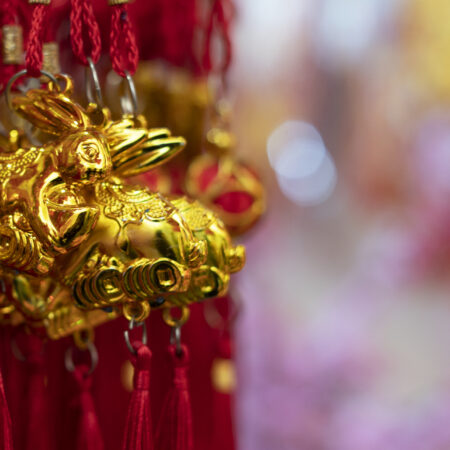 Lunar New Year, or the Spring Festival, is one of the most important holidays in many cultures, including Chinese and Vietnamese. It's a time of celebration, feasting, and giving gifts to family members near and far. In 2023, Lunar New Year begins on January 21st, entering the Year of the Rabbit. Annually, Lunar New Year is the largest human migration in the world, driving up passenger numbers and possibly impacting cargo that's shipping in belly space internationally.
For those who rely on logistics to keep their businesses running smoothly, Lunar New Year can have an immense impact on operations during the first quarter. As people prepare for the holiday by purchasing goods or sending them to friends and relatives worldwide, demand significantly increases while resources like labor and inventory may become limited due to higher-than-normal shipping volumes.
When the holiday kicks off, factories across Asia close down for at least two weeks to give workers time to travel to their families as many work in cities away from home. Some factories can be closed for up to a month before getting back on a manufacturing schedule, putting the shipping and transportation even further behind if a delay occurs. Flexibility, communication and patience are the key to navigating the holiday.
At Bestway International, we understand the importance of planning ahead for the first quarter and are already preparing for Lunar New Year 2023. Our team is working with customers to ensure their operations aren't disrupted in any way by the holiday. We have solutions in place to help manage shipping and delivery schedules, address potential capacity issues, and mitigate potential disruptions in the supply chain caused by the Spring Festival.
We're also helping businesses identify opportunities that come with the holiday season — from increased sales and marketing efforts to heightened customer engagement. As we look towards 2023, the Bestway team is here to help make sure your business makes the most of this important time of year! We wish all of our customers a happy, prosperous, and safe Lunar New Year celebration!