About Us
We provide full-service transportation and brokerage
solutions to thousands of clients worldwide
Our Company Values
Helping People Succeed.
Our business plans and aspirations are a road map, and these values are our compass. They are the basis for how decisions are made and contributions are measured.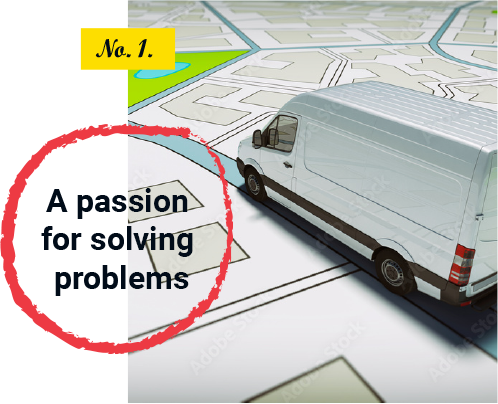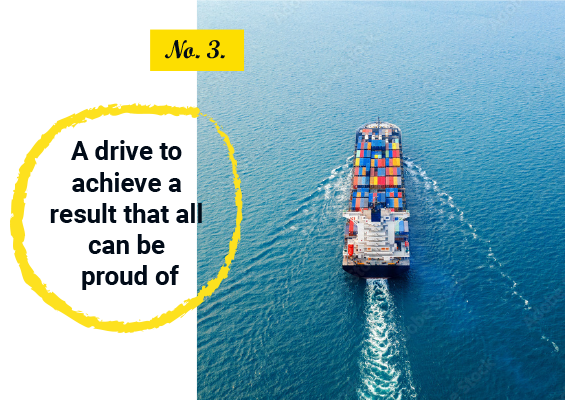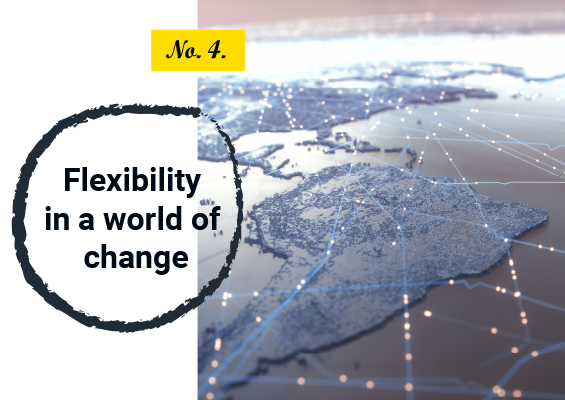 Our History
Founded by Richard Devers and Don Gore in 1988, Bestway International, Inc., was initially a small group of dedicated logistics professionals, committed to applying their industry knowledge to cultivate strong, global relationships and help their clients succeed. The strategy from the first day was to create expert supply chain solutions by combining great local customer service with access to major global forwarding networks and resources. The company did so in partnership with MSAS Cargo International which became Exel Global Logistics from 1988 until 2005, when Exel was acquired by DHL Global Forwarding. In 2005, Bestway partnered with family-owned Hellmann Worldwide Logistics, improving the global network to nearly 500 offices in 167 countries.
Using only word-of-mouth recommendations supported by their customer service and experience, Bestway's reputation has become synonymous with helping their customers succeed. In 2009, Jay Devers joined the firm allowing Richard more time to pursue his many outside interests. Jay joined a leadership team with continued growth and expansion on its roadmap. Now, Bestway International retains a unique problem-solving approach to provide comprehensive guidance to its clients. As impossible as it was in 1988 to predict the enormous consolidation of forwarders and the advances in technology that lay ahead in the global logistics arena, Mr. Devers and Mr. Gore clearly saw the opportunity. Their charter was to pair highly skilled and highly accountable local service with the economies and reach of a major global network and that vision is still very much the heart of the Bestway strategy today.
Because Bestway is Midwest owned, staffed and managed, we are vested in your success and protected from the consolidation and disarray in the logistics industry. Our location in the heartland of America gives our customers access to the largest rail hub in the United States without sacrificing convenient electronic access to all US ports via remote filing. We understand the industry that supports our local companies and work to be an expert at the logistics solutions that are unique to our neighbors. We combine friendly, local care and attention with global logistics network expertise and awareness.
Leadership
Jay Devers
Managing Partner
With both high-tech start-up and Fortune 100 experience behind him, Jay joined Bestway International in 2009. "Our product is smart, nice people. With loyal clients on one hand and dedicated, experienced teammates on the other, it's been easy to focus on growth and the future." Jay is active in the international trade community. "As proud as I am of our crew and their results, I'm equally honored to be a part of an unbelievable network of people, from many industry sectors, who are supporting and driving international trade."
Jay Devers
Managing Partner
Linda Reynolds
Sr. Director, Export Operations
With Bestway since 1988, most of Linda's productive career in the international transportation trade has been with our firm. Linda has a wide range of expertise in all aspects of freight forwarding including operations, management, compliance issues, routing, and other supply chain issues. In addition, Linda offers advisory services on letters of credit and other trading terms concerns. She leads the ocean export department, manages the entire export operations team, and oversees Kansas City head office operations.
Linda Reynolds
Sr. Director, Export Operations
Our team is made up of logistics business veterans, and Barb is no exception, bringing valuable family freight business experience to Bestway in 2009. Barb oversees new client onboarding and the integration of the different business units into the financial and reporting systems.
Riley Wiles
Managing Partner, Domestic
Riley is the founder and manager of the Bestway Freight Solutions business unit created in 2014. Riley is an accomplished executive in the supply chain solutions industry and has driven exponential growth within Bestway Freight Solutions that continues today. "Creating solutions is where the magic happens", says Wiles. "It's amazing to me, given the sheer number and depth of service providers out there, how frequently the customer's specific business problems remain unsolved."
Riley Wiles
Managing Partner, Domestic
Jack McDonough
Director, Import Solutions
Joining the team in 2019, Jack's role has grown quickly from its roots as a sales/operations support hybrid, to Director of Import Solutions. His mission aligns well with that of Bestway: constant pursuit of a better way to serve the needs of our customers and employees. Jack received his Licensed Customs Broker designation in 2016 and brings managerial experience and a growth mindset to an already robust team of qualified professionals.
Jack McDonough
Director, Import Solutions
Ryan Shannon
Director, Domestic
Ryan is the Director of Operations of Bestway Freight Solutions, the North American motor freight business unit. Ryan's background includes both Sales and Operations. He brings years of experience and expertise in all areas including high level execution on Full Truckload, Expedite, LTL, Out-of-Gauge, Drayage, Warehousing.  A friend and valued partner to our clients, Ryan exemplifies the 24/7 oversight approach needed to successfully operate in this arena.
Ryan Shannon
Director, Domestic
Build Your
Career with Us
If you crave challenging work, ongoing opportunity for career growth, and rewards that make it all worthwhile, Bestway has the job you are looking for. To get started, send us your resume using the link below. Follow us on LinkedIn to get connected to our leadership and learn more about our company!