September 30, 2022 | By Bestway
Ocean and Air Cargo Diversification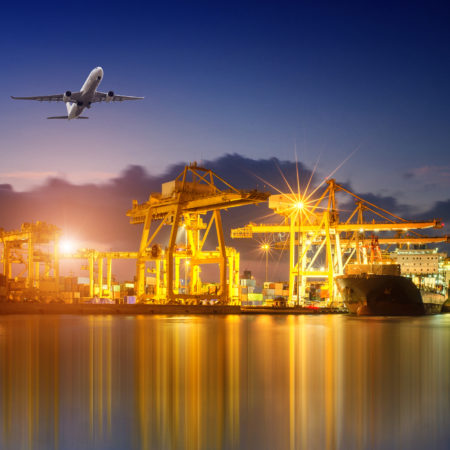 Recent news that ocean carriers like MSC, CMA CGM and Maersk are looking at opening, merging with, or acquiring an air cargo arm for their ocean freight business raises questions about the benefits of diversifying service offerings. As rates fall and the ocean logistics industry slows down, with exports from China coming to US shores in less of a deluge and more of a steady rain, the options available to their customers require faster, more direct solutions.
By diversifying their service offerings, carriers, forwarders and shippers can incorporate flexibility and foundational excellence in their new operations.
With the disruption that started in the beginning of the pandemic, ocean carriers were instantly behind the curve as predictions went south and early blanked sailings that everyone expected to be necessary because the pandemic slowed the world down considerably, were proven false as people started online shopping like mad and caused an import storm.
That storm was exacerbated by equipment imbalances, social distancing and working conditions in a pandemic and a crushing amount of cargo hitting ocean carriers as passenger planes were grounded.
Some items became scarce and their industries suffered greatly. Semiconductor shortages hit auto manufacturers hard and subsequent delays drove up prices. While not every cargo is suited to flip from ocean to air, smaller, tech and electronic cargo is well suited to transfer out of the ocean and into the skies.
Whether customers want a just–in–time amount of items to prevent a shut down or have decided to move critical levels of inventory by air to avoid any unforeseen delays, having the options to ensure cargo arrives on time is paramount.
Bestway appreciates each of our clients' individual needs and nuances.. The diverse nature of their business combined with the myriad industries, verticals and services we cover, compounded by the origins and destinations in which we specialize offer us a wide view of the interconnected nature of the supply chain. Our team is made up of experienced professionals who are cross-trained to stay with clients as they grow their businesses.
By offering a network of international logistics experts who are fluent in their specialties to advise, guide and navigate the constantly shifting rules, regulations and market fluctuations, Bestway gives you the elite level service that incorporates the freshest ideas with proven solutions. Contact us today for more information on how we can keep your cargo moving.