August 10, 2022 | By Bestway
Priming the Pump for Peak Season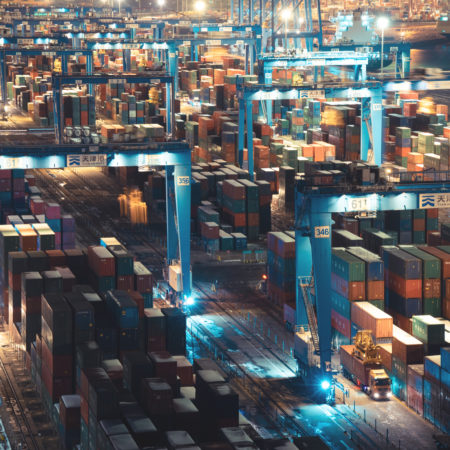 Peak season has been merely a fond memory throughout the pandemic as the breakneck pace of cargo and e-commerce took on the disruption in the supply chain and grew into a monolith of commerce. The period during late summer when retailers begin shipping cargo for the holiday shopping season, the peak itself is returning to a point from its last few years masquerading as a plateau. This year, the logistics industry is waiting patiently to learn if we are back to normal or living in a new, as yet undefined, normal.
Currently, China is working to get back on track after early summer lockdowns ground ports and trucks to a halt. As cargo's slow march starts moving from east to west, US ports are desperately working to flush out dwelling cargo to make space for inbound shipments. On the east coast, the Ports of New York and New Jersey are pushing carriers to move empty containers out of the port because space is at a premium.
Even now, the FMC is investigating carriers for assessing fees on shippers for not returning containers even though the carrier is not accepting the container returns due to the lack of space. In layman's terms, the FMC asks, "How can you charge a late fee on a container that you won't allow someone to return on time?" And carriers have yet to try and respond. Despite having no response, fee assessments are beginning to hit carriers for this practice.
Tied to the port congestion, railroads are also in a difficult situation as labor issues plague Class 1 railroads. After an early move to a lean workforce saw huge reductions in staffing, railroads are crippled by too few workers and far too many containers. The situation has become critical as the Presidential Executive Board stepped in to evaluate the delays in the negotiations and offer both sides a cooling-off period before they continue contract talks, the negotiation of which is currently in the second year. It's critical to remember that agency estimates claim the railroad is running with 20% fewer workers than they need to keep up with the 9,000 containers with a rail destination each day in Los Angeles alone.
Unlike carriers, shippers and forwarders are embarking on a path to plan shipments as far in advance as possible to avoid the typical disruption of peak season. Between equipment imbalances and a shortage of drivers, advanced notice will help ensure that your shipments have enough time to secure equipment and a driver to avoid costly delays and fees. Ideally, you should have a logistics partner by your side before your cargo even embarks. Keeping an expert at your side is the best way to ensure your cargo is covered, just in case.
Despite the return to a typical peak season for the first time in years, rate volatility has yet to subside for the season. With little rhyme or reason, some markets are seeing rates drop, while other avenues hold steady with almost no market crush to support the escalated rate. Choosing a logistics partner who will be diligent, honest, and effective at negotiating on your behalf is a key process in setting up your logistics plan.
Issues are mounting this year as European ports face a myriad of challenges. From climate change impacting major inland waterways to labor strikes slowing down shipments through Germany, ocean and air shipments through Europe are susceptible to frequent delays and a challenging peak season. While Lufthansa did come to an agreement with ground handlers who were on strike, many fear the damage has been done as other modal operations struggle in central European countries. It should be noted that the labor issues we see popping up around the world are likely spurred on by the booming business of transportation and huge swell of work that ports and carriers are seeing over the last few years. The danger of close proximity working in the pandemic and renewed focus on the heroes of the highways has offered a lot of power to the workers who push cargo around the planet.
There are other problematic signs flashing at forwarders as we move deeper into peak season, including chassis shortages due to many being stuck under multiple boxes that must first be moved to uncover and move the lower boxes and rising inflation issues that could see retailers hold back on holiday orders as consumer spending slows down. Incredibly, the second point, consumer spending, is the most volatile issue facing peak season. Despite an increase in interest rates that took place to hold off further inflation and a possible recession, the hobby of commerce hasn't slowed down, yet.
Even if there is a slowdown on imports, the last two years show such consistent record breaking cargo numbers, many retailers are sitting on large quantities of inventory to prevent the shortages that we saw early in the pandemic. The trick is, though, having the inventory on hand that consumers want, especially when Christmas shopping starts. Having little advance notice on the hottest seasonal sales items, barring announcements of large launches of technology and gaming devices, means it's difficult for parents to know beforehand exactly which trend will grab hold of the toy market and drive shoppers into a frenzy.
One lesson we have learned from the pandemic is that whether we have a defined peak season or just try to navigate a neverending peaking consumer driven spending spree, is that preparation is the single most important factor in the success of your logistics plan. Clearly communicating your needs, your plans and outlook for cargo and taking the time to research the best procurement options and backup plans can keep you ahead of the tidal wave of disruption that comes with the holiday season. Working with Bestway gives you a headstart on the holidays and keeps you involved with the planning, execution and success of your cargo throughout the year. If you want to flourish in the most wonderful time of the year, contact your Bestway representative and see how we can keep your cargo moving.