Solutions
Get high-touch service and accountability through our local
and international network of partners and agents.
Import Solutions
Specialist solutions for your customs needs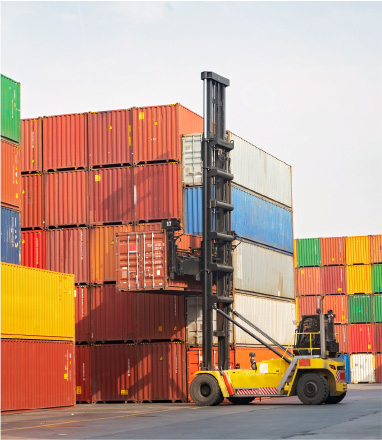 Customs Brokerage
As a licensed US Customs broker since 1990, Bestway provides importation and US Customs solutions that are critical to our clients inbound supply chain. We take pride in our relationships with Customs offices across the country and are pleased to offer the latest in entry, data management, and supply chain visibility technology. With hundreds of millions in total economic value filed through thousands of entries per year, our customs brokerage practice is built on cultivating deep relationships with our clients that produce tight partnership and specialized solutions for their customs needs.
Import Supply Chain Management
Communication, integration, and visibility are great industry buzzwords but they are also the pillars of the modern supply chain. Bestway uses world-class, cloud-based operating and reporting platforms that offer numerous connectivity options into your team and your processes. Although highly customizable to meet your needs, Bestway's proven purchase order-to-delivery process will help your procurement and purchase order management become more lean and effective.

Bestway International, Inc., began as a freight forwarder in 1988, giving us decades of dedicated experience. Our core strategy for all those years is to combine local, high-touch service and accountability with a thorough international
network of offices and agents.

As we help each other succeed, our individual expertise builds upon our ability to provide common sense solutions to our customers. Supported by our in-house customs brokerages, we are able to answer questions and navigate foreign regulations and information to save time, money, and facilitate trade. Not only can Bestway plan and execute complex shipments, but we're happy to use our fluency to offer creative and innovative solutions that are perfectly tailored and time tested by our staff.

Bestway International is an exclusive agent for Hellman Worldwide Logistics, an international freight forwarder that has been family owned and operated since 1871. Bestway International, also family owned and operated, is a part of the global Hellman network of over 450 local service offices in 157 countries. This network is instrumental in obtaining quick, competitive air and sea rates and more importantly, terrific
service from door to door.
Export Solutions
We help you save time, money, and facilitate trade.
Freight Solutions
Full-service transportation solution worldwide
Our team of professionals in the areas of domestic truck brokerage and solutions brings you the insight and advice you need for any shipping or project-based needs.
Assured availability and operational compliance
Relief of company's own logistics resources
Improved operating conditions
Transparent costs