August 20, 2021 | By Jay Devers
Find your Shipping Rates the Bestway, online.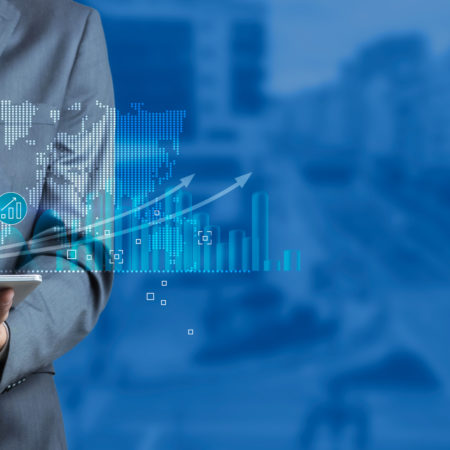 Have you tried Bestway's online pricing tool yet?
International business is a round-the-clock line of work, and we at Bestway International know that sometimes, you need a shipping quote outside of regular business hours. Given the rapidity with which FCL and LCL shipping rates are changing, as well as air freight rates here in 2021, we've deployed a system that allows you to get an international air freight online quote when you need it without needing to speak to a Bestway representative.
Pre-pandemic, we saw race-to-the-bottom Digital Freight Marketplaces appearing, treating transportation as a commodity to be sold for the lowest price in some sort of ersatz-bazaar. Today, with freight quotes hinging on factors such as trade lane, port pairs, equipment availability, and relative level of service reliability, Bestway has focused our energy on setting our system up to deliver multiple prices, carriers, and transit times, all with the understanding that more than ever, there is a fluidity. Getting a freight forwarder quote online isn't about the lowest anymore – it's about reliability and a company's ability to step in and provide customer service and advocacy when the need arises.
The need for round-the-clock access to ever-changing rates is why Bestway is working with Qwyk. We first brought our clients the ability to check schedules and, after a successful deployment, have integrated automated rate searches for air, sea, and truck rates.
How simple is it?
This
simple:
Visit our home page and click on the "Get a Quote" button, and you'll be taken to our online portal.
From here, tell us about your shipment. In this example, we've created an inquiry for a full container shipment from Nantong, China, to the Kansas City ramp.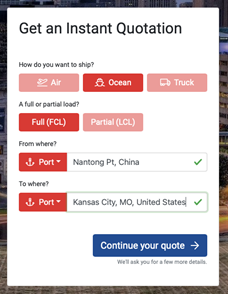 S
ee how easy?
Click the blue button and provide us some more basic details, including Incoterms (so we know if we need to include accessorial charges at origin or destination), whether or not it is specialized cargo (like hazmat), or requires specialized equipment (like a refrigerated or open top container).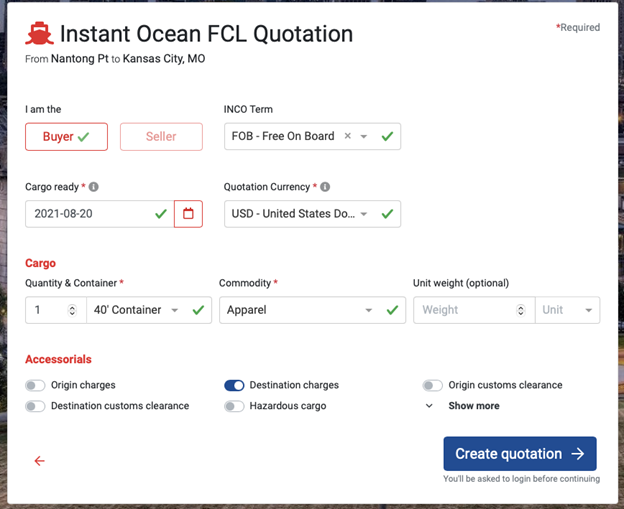 That's it.
Press that blue button again, and you'll be prompted to set up an account if you've not requested a quote before or enter your credentials if you have. 
The point we want to stress is this – a quote is the beginning of a shipment's lifecycle with us, even though you may have placed or received the purchase order weeks or months ago. This quoting tool saves time for you and us by automating this part of the process, leaving our professional and experienced staff to focus on securing equipment and ensuring a successful move from origin to destination.
Don't need a quote today? Then set up your account to be ready for when you do. 
Need that quote? Visit our portal and get started.