July 16, 2021 | By Jay Devers
Volatility and Disruption: A Midyear Review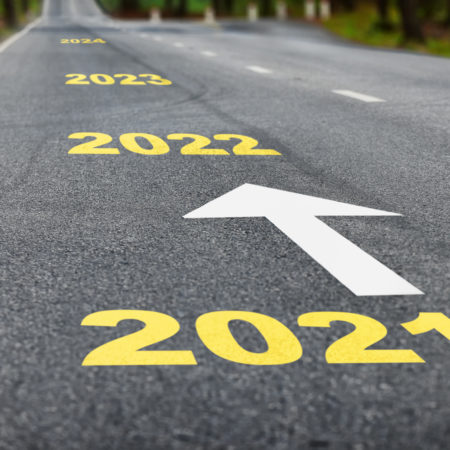 Looking back over the beginning of 2021, the volatility and disruption in the logistics industry is incomparable to previous years. As we begin to rev engines back to normal after the pandemic of 2020, 2021 is far from out of the woods where congestion, capacity and cost are concerned. The most evident thing from the first half of the year is that Bestway has built a strong network of carrier partnerships to lean on during such a tumultuous time. We're ready to put our experience to work for our clients and make the second half of 2021 a banner year for all. 
Ocean Cargo

The most volatile shipping method for the first half of 2021 is ocean, by far. The stumble started at the beginning of the pandemic when carriers believed that social distancing and shut downs would stall the retail industry and necessitate blanked sailings to balance the drought of cargo. In effect, the complete opposite happened and people took their entertainment budgets, funneled the money into online shopping and sped the industry's take over up by a decade. 
Currently, the situation has escalated to being recognized by government agencies and even an Executive Order issued by the Biden White House in an attempt to dislodge the bottlenecks and investigate the astronomical rates. 
Exacerbated by the Ever Given Suez Canal debacle and fewer workers on site at ports due to the pandemic, ocean freight will likely need the rest of 2021 to catch up and most of 2022 to level out. 
Bestway is working hard with our partners and carriers to ensure we can help our customers find space and carriers to get their containers loaded on time. We're working with smaller ports and different voyages to try and mitigate delays. We ask that you give us as much advance notice as possible to secure your equipment and please be flexible with loadings in case trucks are late or need to load very early. 
Air Charters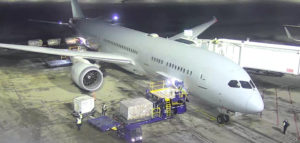 Initially, air charters became more common at the onset of the pandemic with many passenger flights being grounded for a lack of travelers. However, soon many airlines started reconfiguring planes to carry cargo in passenger crafts, leading to the name pfreighters and a rather robust side hustle for airlines in limbo over travel restrictions around the world. 
Air charters have remained popular and critical as ocean cargo delays drove urgent cargo to planes and air capacity shrank rapidly. One of the best, and admittedly most expensive, ways to ensure your cargo is going to get to a destination is to charter a plane. It's not a solution for every shipper, but it is a lifeline for shippers who are unable to wait for ocean freight to relax. 
Bestway Logistics is happy to discuss your needs and see if air charters are suitable for your cargo. We're negotiating the rates with different airlines to ensure you have the choices to make the best decision about your air freight. Contact your representative if you want to see how an air charter can revitalize your stalled supply chain. 
Domestic Trucking
The domino effect of shipping congestion hit both domestic trucking and intermodal carriers as fewer truck driving schools graduated drivers in 2020 and many drivers found other employment. Fewer trucks means fewer chassis to load containers which bottlenecked the US west coast early in the year. Much like the struggle to find containers, finding trucks has become a waiting game for many shippers in 2021. This is an issue we don't see getting better as fewer drivers isn't something we can rectify with an EO. The upside is that as ocean cargo and imports settle down, trucks should be the first beneficiary of their slow down. 
Being in the middle of the country, we're in a less congested spot for domestic trucking and intermodal shipments. Again, we have to ask for advanced notice and your patience and flexibility to ensure your cargo gets picked up and moved on schedule. There are trucks and options, contact Bestway to work alongside us on this. 
It's taken a lot of planning and flexibility to weather the issues facing logistics for the first half of the year and many shippers won't be the same. This is why Bestway is working around the clock to come up with solutions to the issues facing us all during this time. We've built a strong network of partners and relationships to have options and solutions when our clients need to keep their cargo moving in times like these. Contact your Bestway representative to hear how we can help you!