June 21, 2021 | By Jay Devers
Combat Cargo Challenges with Air Charters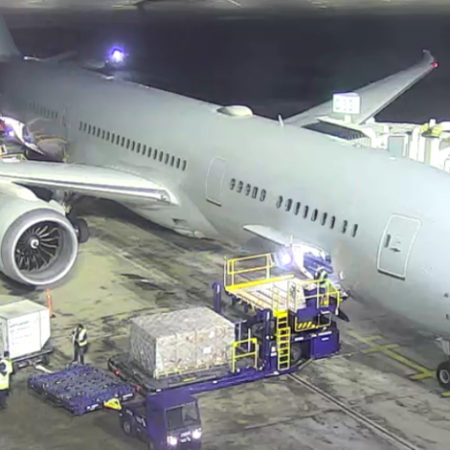 Consider air charters for your critical supply chain needs
Air cargo challenges exist globally right now across every major trade lane. The sidelining of passenger flights and removal of trans-oceanic belly capacity has left a limited number of choices for shippers. The global demand elsewhere for PPE, ocean freight woes, and shifting consumer buying patterns to e-Commerce are why air freight rates have gone through the roof. Airfreight, according to the industry's governing body IATA, was up 12% in April over pre-COVID levels from April, 2019.
For shippers who need to get a large shipment somewhere in a hurry, booking air cargo via a charter instead of as a per kilogram or per position shipment is a legitimate option right now. Bestway International is your experienced charter booking and planning freight forwarding partner from the USA to anywhere in the world.
Passenger airlines pivoted their fleets to "pfreighters" at the beginning of the pandemic and many of these aircraft are still operating as lower deck and sometimes main-deck carrying aircraft. The inbound demand for space has created opportunities for American exporters who are looking to move cargo around the world. Exporters who have high-tech, automotive, pharmaceutical or raw materials used in overseas manufacturing who have been unable to get their goods shipped out of the United States are turning to air cargo charters. Carriers' reaction to not exporting American products was even the topic of a recent Congressional hearing.
Because a charter is an exclusive-use aircraft, a shipper is responsible for all of the costs associated with operating the flight including ground handling, freight, fuel and landing fees. The departure point of the aircraft can also be negotiated if a shipper wants it closer to their location, but that could come with an additional cost for repositioning both the aircraft and crew. Finally, the shipper needs to determine whether or not they are purchasing the charter one direction, or if they anticipate a need to own the aircraft's round trip journey.
Bestway International has been scheduling charters for shippers across a variety of product verticals. The process begins with determining how much cargo, where it is going, what aircraft size is required and what equipment is available in the marketplace and at what price. Securing a charter is a serious commitment of time and money and payment terms are different from a traditional air, sea or trucking shipment.
Once the decision has been made to charter an aircraft and payment is made, we ensure that the necessary documents are completed, security checks made and export clearances are secured because the regulatory process of a charter is no different than a regular air export shipment.
Bestway monitors the shipment round-the-clock from departure from a shipper's warehouse or manufacturing site, through to loading, departure, arrival overseas, and finally a successful transfer to the buyer or recipient.
To determine whether or not chartering an aircraft is an option for your supply chain, contact your Bestway representative today.