August 6, 2020 | By Jay Devers
Congrats on that export order! But can you fulfill it legally?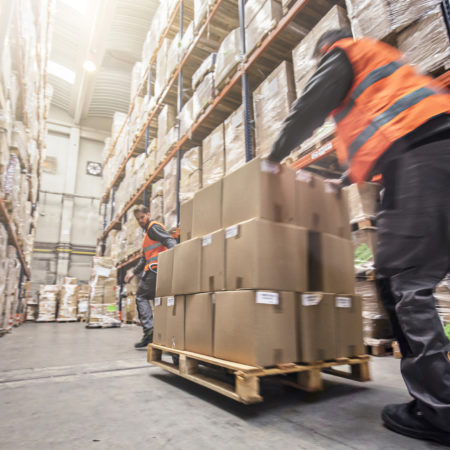 Exports are the counterweight to imports when it comes to reducing trade deficits between the United States and trading partners. While we have a bevy of imports that are brought into this country, the export of goods (and services) equalize and play a role in free and fair trade.
US companies which export have an obligation to comply with a series of laws before their goods can be shipped. Seasoned exporters have a compliance program that is embedded with the sales process to head off problems that could arise before or after the goods are shipped that could lead to delays, a seizure or, in the worst cases, civil and/or criminal penalties and jail time.
For US companies looking to get into the business of exporting, here are three things to be taken into consideration. At Bestway, we're a winner of the President's E Award for Export, a recognition that we are a trusted source of information and partner in helping get American goods into the hands of foreign buyers.
Denied Party Screening
As great as it would be to think that anything can be shipped to anyone, there are a number of bad actors the United States government has identified and prohibited from receiving exports from the United States.
They can be found on lists which are updated daily by the State, Treasury and Commerce Departments. There are 11 (eleven) lists in total and you can click to this page on export.gov and scroll to the section marked "Sources" to see them, their corresponding agency and what the list is focused on.
It should be a best practice to either invest in a commercial platform that monitors and screens potential transactions against those lists or learn how Bestway can provide denied party screening early in a potential export transaction.
Establish Terms of Sale (Incoterms)
It's happened to all of us – we go out to dinner with someone or a group of people and when the check arrives, "hilarity" ensues over who's paying (or not paying) for what based on whether or not they ate or drank that item on the bill.
Think of Incoterms® as the way to head off that hilarity during an export sale and shipment.
The Incoterms®, as published by the International Chamber of Commerce, provide a variety of terms of sale laying out, in great detail, responsibility for charges by the buyer or seller. These charges could include everything from a rigger to load an oversized piece at a factory to the terminal fees at a port or the duties and/or Valued Added Tax (VAT) at destination.
As an experienced logistics provider, Bestway International counsels exporters on Incoterms® all the time, going into great detail all of the individual costs and ensuring that neither party is surprised at the end.
Fights over restaurant bills rarely wind up with parties retaining lawyers, but it's not unheard of for an Incoterms® disagreement where thousands or tens of thousands of dollars – or more – could remove the profitability of a transaction.
May I See Your (Export) License?
After establishing whether a sale can take place and coming to an agreement on which party is responsible for what costs, one last key area of awareness is whether or not the goods require an export license – and if that export is permitted to the buyer, the country of destination, or both.
At Bestway, we work with exporters to determine if a product requires an ECCN, or Export Control Classification Number. This is different from the Schedule B – the tariff number which combined with the reportable quantity and value are provided to Census and CBP prior to export.
From this number and the country of destination, we work to identify whether or not the goods will require a license. Depending upon the commodity, license applications are sent to one of three agencies: the Bureau of Industry and Security for export control programs, Treasury for an OFAC license or the Department of Commerce for military-related items.
If the product requires a license, we can provide guidance on how to go about applying for one or selecting and retaining counsel to aid in preparing the application.
Think Bestway For Exports
Exporting is a government program that receives tremendous support, particularly from groups like the US Commercial Service and locally like World Trade Center Kansas City. If your company is looking to start exporting, Bestway can help create the best practices and procedures to ensure compliance and set you on the road to success.
For more information about how to find foreign buyers and put your goods in their hands, contact us today.