November 15, 2023 | By Bestway
Adapting to Port Dynamics: Bestway's Expertise Amid East-West Coast Shifts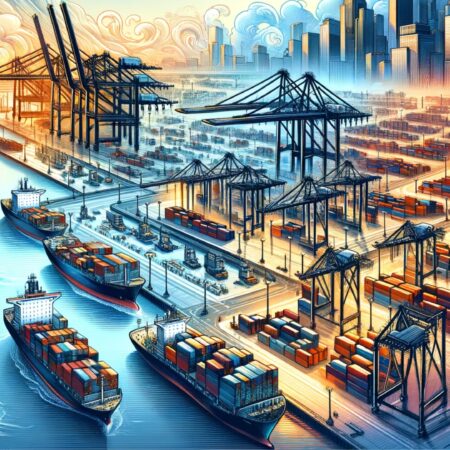 The logistics landscape is continually changing as the latest reports reveal a shift in import volume trends favoring West Coast ports. Bestway International remains committed to providing exceptional service and support to our customers during these fluctuations.
Growth at West Coast Ports
A divergence in port performance has come into play as data from September 2023 shows a decrease in inbound volume at major East and Gulf Coast ports by 13.4% year-on-year, while West Coast ports experienced a rise of 16.7%. This scenario represents a pivot point that Bestway International is carefully evaluating to strategize effectively for our clientele.
Driving this pivot are several key elements:
Enhanced efficiency at major West Coast ports such as Los Angeles and Long Beach.
Challenging water levels in the Panama Canal led to constraints for container ships headed to East and Gulf Coast destinations.
Stable spot rates for West Coast destinations incentivize shippers to prioritize these routes.
Resolved labor agreements on the West Coast with talk of a strike in the East.

Bestway International: Your Guide Through Market Shifts
With decades of experience, Bestway International has established a reputation for excellent service and in-depth industry knowledge. Our team is skilled in analyzing these market shifts and transforming them into actionable strategies for your shipping requirements.
We offer strategies to avoid potential disruptions by looking at routing options and shipment requirements. Custom-tailored solutions depend on a vast network of partnerships and a comprehensive understanding of global logistics channels.
As the dynamics between East and West Coast ports evolve, rely on Bestway International to guide your logistics decisions with clarity and expertise. With our assistance, your supply chain management will be equipped to handle the complexities of today's maritime traffic flows, maintaining resilience and efficiency now and into the future. Contact Bestway to learn more.