August 17, 2023 | By Bestway
Bestway on Preparing for Natural Disasters in the Supply Chain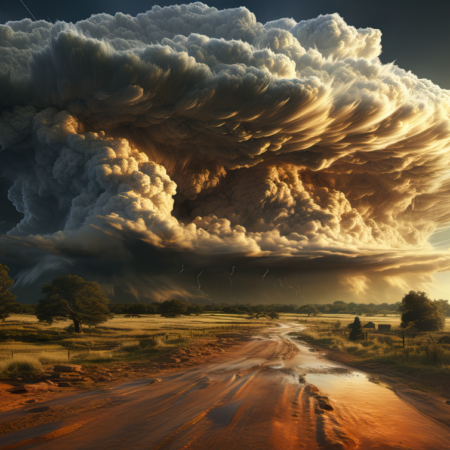 In logistics, natural disasters can severely disrupt supply chain operations. From hurricanes and floods to droughts, the consequences for shipments, cargo, and schedules can be detrimental. It's evident that proactive planning and strategic responses to these challenges are crucial.
Key Steps to Ensure Preparedness:
Implement a Disaster Response Strategy: Every business should prioritize a disaster preparedness strategy. This entails concrete measures for safeguarding employees and infrastructure, and ensuring business continuity during and post-disaster.
Engage with Experienced Logistics Partners: Partnering with a seasoned logistics company can be invaluable. Such partners will inherently have disaster response protocols, aiding in sustaining supply chain fluidity even in challenging circumstances.
Leverage Modern Technology: Advanced technology platforms can greatly assist in real-time shipment tracking, inventory management, and customer communication during disruptive events.
Get Cargo Insurance: Being properly covered in the event of an accident is the most important step in disaster planning. It only takes a moment for something to go wrong, and the delays and costs associated with acts of God and accidents can deeply impact a business's long-term future. Ask us today to give you more information about ensuring your cargo is always covered in the best way.
How Bestway Logistics Stands Out During Disruptions:
Route Flexibility: Should standard routes become inaccessible, we swiftly pinpoint and deploy alternative transportation solutions.
Secure Storage Solutions: If shipments are endangered, we offer secure warehousing to safeguard your cargo until safer transport conditions prevail.
Swift Replacement Assistance: In the event of inventory damage, we actively assist clients in transporting alternate-sourcing replacement products or parts.
Collaboration with Insurers: Our team facilitates seamless collaboration with insurance providers, ensuring expedient claims processing and aiding in rapid business recovery.

Natural disasters, though unpredictable, don't have to spell catastrophe for your logistics operations. At Bestway, we emphasize proactive planning and agile response to ensure continuity and minimize disruptions for our partners. Contact us if you're seeking a partner who prioritizes resilience and adaptability in facing challenges.