July 20, 2023 | By Bestway
Canadian Port Strike UPDATE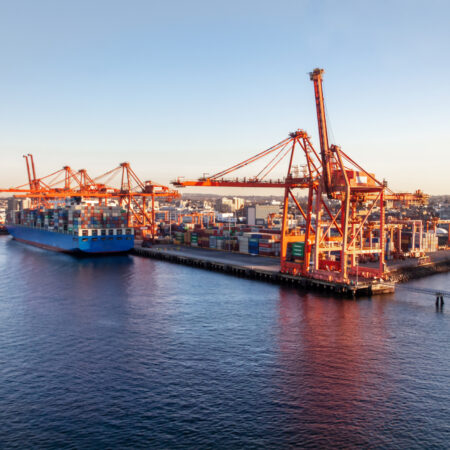 UPDATE 7/20/23 10:00 AM
After a rollercoaster of striking and agreeing again, the Canadian ILWU is back on the job. Briefly resuming the strike yesterday ended rapidly as both sides raced back to the negotiating table after the Canadian Industrial Relations Board (CIRB) ordered the union back to work and stressed the need for compromise. The CIRB stated that calling the Canadian Parliament to force a return to work was possible but would prefer a negotiated agreement before taking such drastic steps. Bestway will continue to update this post with new information as it comes out.
Bestway Logistics' Response to the Ongoing Canadian West Coast Port Strike: Our Commitment, Your Solutions
At Bestway Logistics, we prioritize transparent and timely communication with our clients, especially when circumstances impact the flow of international trade. One such event is the recent strikes at Canada's west coast ports. On July 1st, the International Longshore and Warehouse Union (ILWU) in Vancouver and Prince Rupert embarked on a 13-day strike following a negotiation impasse with the British Columbia Maritime Employers Association (BCMEA). After a brief respite on July 14th, with the expectation of an agreed compromise, the situation has escalated once again. The ILWU Canada rejected the mediator's proposal, resuming the strike and disrupting the operations at Vancouver, Prince Rupert, and Delta ports.
The mediator's plan involved a 5% wage increase over three years and enhanced benefits. However, the union's concerns about job security, automation, and control over terminal maintenance work, which ILWU Canada firmly believes should be handled by union members, still need to be addressed to their satisfaction.
ILWU Canada and BCMEA negotiations are at a standstill as the strike enters its third week. While the union has expressed a willingness to resume discussions, they are adamant about significant changes to the offer. The protracted strike affects the broader economy, causing shipment delays and disrupting businesses relying on these key trade gateways. The ripple effect even impacts the global supply chain, leading to shortages in different parts of the world.
We at Bestway International are adapting our strategies in the face of these challenges. The strike has caused delays in shipments and impacted our clientele. In response, we are exploring alternative routes to ensure the continuity of goods movement and working closely with our customers to manage their expectations.
We understand the concern that this strike may cause our customers, and we want to assure you that we are committed to navigating this challenging situation. We foresee the strike's impact to be short-term, and we are confident in our resilience to weather this storm.
In these trying times, your active participation can help shape the outcome. We encourage you to contact your elected officials, urging them to intervene in this dispute or reach out to ILWU Canada and BCMEA to advocate for a resolution. Supporting businesses that rely on Vancouver and Prince Rupert ports for their supply chains can also make a difference.
Contact your Bestway representative today if you'd like to know more about protecting your cargo from delays.