May 30, 2023 | By Bestway
Post-Pandemic Shipping: The Value of Forwarder Support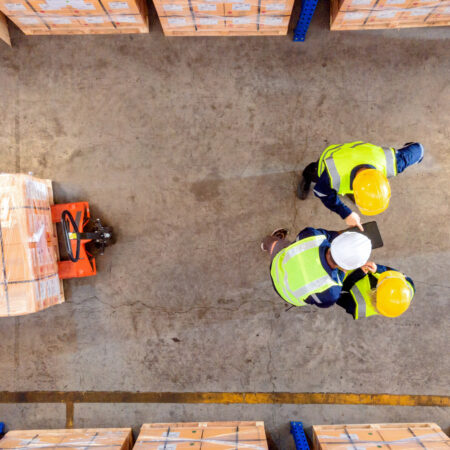 Now that the disruption in ocean shipping caused by the pandemic has started to settle, we're seeing that service improvements are happening in many sectors. With fewer delays, less congestion, and a reduction in imports, the flow of cargo traffic can move easier than it did over the last two years. As reliability, scheduling, and equipment availability are all improving, it's important to remember the importance of services and support from your forwarder.
A reduction in demand is always going to be economically linked to lower rates, and the ocean freight market is no different. As rates dip, warnings are popping up to prepare shippers for nefarious plans who slip in with the lowest rates but offer no support, no assistance with carriers, and occasionally, no answer when you call them. Personal touches are important in logistics. Your logistics partner should be an advisor and advocate for your interests and the best services for your cargo.
One recurring issue we've seen in the past is the offer of bargain basement rates, contractually agreed to when rates drop. But rates won't stay depressed and when they start to climb, some poorly managed businesses will try to avoid the bookings at the lower rates to give their spaces to customers paying higher spot rates. Suddenly, there's no equipment. One day, there's no support. Calls go unanswered and requests unfulfilled. The lowest rates on the planet aren't helpful if they won't take your shipment.
Part of the process of weathering the pandemic disruption was building relationships with our carriers, customers, vendors, and authorities. No forwarder could control the rates when they climbed, but with reputable, solid forwarders the services were available to help offset that sticker shock. You'd better believe if our customers have to pay top dollar, everyone involved is going to be watching service like a hawk, ensuring the best outcome during that time.
Now that rates are coming back to a more tolerable level, that service is still crucial to supply chain success. Just because you're paying a lower, albeit still market rate doesn't mean your cargo is less important, less critical, or disposable. Building a strong relationship with your logistics partners helps you find the value in price fluctuations. The peace of mind that comes from knowing you have a skilled forwarder working with your cargo is Bestway's mission.
If you want to know why our service sets us apart from the competition, contact us today to learn more.