October 12, 2021 | By Jay Devers
Bust Bunker Surcharges with Strategy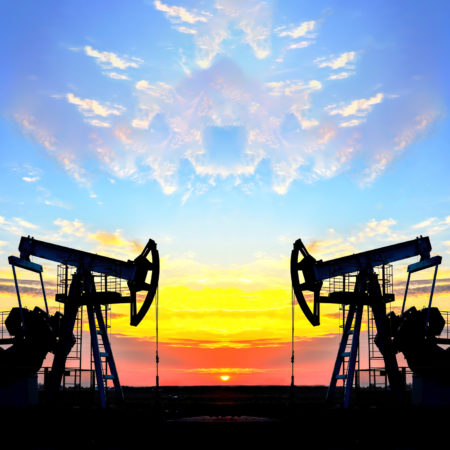 The announcement of bunker surcharges under Bunker Adjustment Factor (BAF) from ocean carriers comes as no surprise, considering fuel costs for crude oil are up to close to $80 per barrel. The continued disruption of ocean cargo has reached out to impact the other modes, hitting rail and truck shipments hard. Obviously, the carriers have determined that bunker surcharges are separate from the rate freezes they put in place last month and therefore not subject to suspension. 
For the last eighteen months, the ocean cargo market has been volatile as rate hikes across the trans-Pac lanes roared to record levels. This prompted some carriers to enact rate freezes to prevent further escalation – effectively freezing rates at the highest levels they've ever been. Shippers and forwarders are under intense pressure to plan their logistics future earlier than ever and contract pricing is being locked in at higher rates than expected. Price fluctuation and emergency price hikes are expected where trade route impacts such extreme demand but times are tighter than anticipated. 
Sadly, there is no relief on the horizon until at least 2023. There might be some brief respite from the congestion after Lunar New Year closures give ports a chance to play catchup, but analysts don't think it will be enough to bring cohesion back to the market. In fact, some are worried that the break will exacerbate the congestion as equipment piles up at Asian ports waiting to reopen. 
Analysts also predict a reduction in spot rates over 2022, but expect a jump in contract rates – again, locking in at a record high. It appears that everyone in the supply chain is forced to move costs down, ultimately landing on shippers and finally being passed onto the consumers. Unfortunately, there is no magic wand to wave and reset the supply chain, fixing the ocean container situation without more anguish being heaped on shippers. 
We at Bestway are committed to working on behalf of our customers to find the best value and service we can as we look at carriers. It's our pleasure to take a complicated cargo move and find just the right solution to meet every need. It's our responsibility to keep our eye on the changing rates and how carrier behavior impacts everyone in logistics. If you need a representative who acts as both advisor and advocate, contact Bestway today.