September 28, 2021 | By Jay Devers
The Bestway from Chaos to Community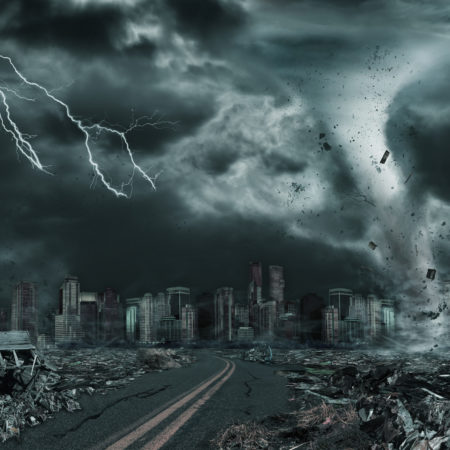 With container rates out of Asia at an all-time high and truck shipments losing integrity as a dearth of drivers hits hard, the alert that the congested ships at anchor in San Pedro Bay, waiting for a berth at the Ports of Los Angeles and Long Beach, is anyone really surprised that this week, news broke that the ships at anchor in China positively dwarf that number? It's rough out there. Don't we all know that by now?
That being said, here at Bestway we decided to take this opportunity not to rehash the disaster predictions, apocalyptic stats, and gloom-porn clickbait to detail the current state of logistics, but instead give a deep and heartfelt thank you to the community of people who have worked so hard these past months. There have been definite hardships. We've seen ups and downs, problems solved as if by magic, and the best-laid plans torn asunder. 
We want to thank our clients and community who have put up with so much out of this industry; the backbone of our economy and the people bearing the brunt of the disruption. So many of you have been infinitely patient, passionately helpful, and engagingly creative. We asked for advanced notice and you reached out. When we asked for flexibility, you opened your doors to facilitate shipments. And when rates soared higher than ever before, you worked with us to prioritize and expedite your cargo as needed.
Sometimes a difficult time can bring out the worst in people. There is no doubt that the logistics community is suffering from the disruption, delays, and capacity issues. We have all had bad days since this began, but so many of our customers have gone out of their way to be kind, patient, respectful, and honest one could almost forget what we are facing. Bestway hasn't forgotten. We remember both the struggle we're facing and the reason for our success. So many have gone out of their way to prepare their shipments, documentation, and other plans that we would be remiss to forget how much stress that relieves in our day. We appreciate your vigilance and renewed commitment to quality, compliance, and transparency. 
We don't pretend to know when we'll reach our normal, be it new or not, but we know that whatever happens, we have the support and partnership with the greatest team of vendors, customers, carriers, and partners that one could hope for. Your hard work is seen and appreciated. From all of us at Bestway, thank you.