December 23, 2020 | By Jay Devers
Container shortfalls are no match for Bestway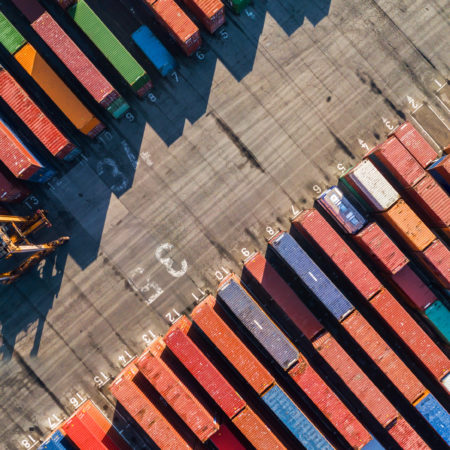 A shipping container shortage being driven by import cargo demands, surging Chinese exports and a rising trade imbalance is now impacting another group of American companies – exporters. Fortunately for exporters in the heartland of America, Bestway has the solutions to keep those orders moving to foreign buyers.
Like the virus itself, it has moved through business populations. The first to experience the symptoms were importers. From additional blanked sailings to soaring freight rates and now supply-chain bogging congestion, importers have watched ocean, intermodal and trucking rates increase 2x or more from their lows in March while adding weeks to delivery times.
Now, as stories are showing that last month imports outnumbered exports two to one and are up 25% year-on-year at the top ten ports in the United States, exporters are facing another problem: a paucity of containers.
Export disruptions caused by the container shortfall are being caused by two problems, neither of which will be resolved in the near-term. First, importers who are experiencing weeks-long delays in their supply chains are terminating containers at ports of arrival, preferring instead to pay for diversions and endure demurrage and detention charges as they try to recover containers, transload their contents and move them inland by truck to awaiting factories, retailers and consumers.
There is no relief in sight until at least the second quarter of next year, despite Chinese container factories forecast to churn out additional boxes until at least March.
The terminated containers are creating a larger-than-usual supply of empty boxes at ports that would normally be sitting inland, waiting to be loaded with exports. Carriers are foregoing the meager export revenue they realize in relation to inbound rates and are loading containerships with as many empties as possible to fill with overdue manufactured goods awaiting equipment and space.
The second problem, and one that the United States Federal Maritime Commission has taken great interest in, surrounds reports that carriers are refusing export bookings. With an eye to returning those empties as quickly as possible to be filled with far more profitable freight and with trains already backed up going inland, carriers do not want to pay to position empties for low-revenue moves. 
We know what our exporters are dealing with and are doing our best to secure equipment and space for containerized exports. In the near term, we have three important suggestions.
Communicate with overseas buyers about the conditions in the US and set their expectations that their usual transit times will not be available to them.

If a lead time is required for manufacturing and you're used to booking a container for loading after the goods are produced, contact us early in the process with an anticipated ready date so we can book weeks in advance with a greater likelihood of equipment success.

Have an open dialogue with your overseas customer and if they cannot wait for their shipments, give them options that could include trucking to a US seaport and loading near the port. 
Whether 1, 2, or 3, Bestway International is capable of facilitating the export shipments which are so critical to both your business, but in helping reduce the US trade deficit and provide valuable, good-paying jobs here at home.