May 19, 2020 | By Jay Devers
Bestway is back on the road!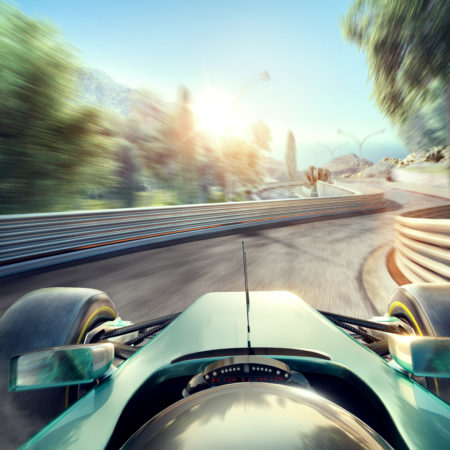 This week, Managing Partner-Domestic Riley Wiles and I are getting back on the road for two days of meetings and check-ins with shippers in southern Missouri. These meetings involve new import business from Asia, managing growth and capacity issues in domestic expedited freight, and export conversations around changing Incoterms to arrive at a better customer delivery experience. Some of the topics we're planning to discuss are further detailed below. If you have questions, concerns, or need guidance on making changes to better support your business, you can reach out to schedule time to chat with us either by video or in-person when available.
The USITC (United States International Trade Commission) declared that US tile manufacturers have been "materially injured" by imports of ceramic tile from China that are being sold below fair market value. These products will now be subject to antidumping and countervailing duties, but the duties will not be applied retroactively. The full report will be available on June 2, 2020.
Announced May 17th, the trucking company Comcar Industries is filing for bankruptcy and plans to sell the five operating companies it controls to try and protect the workers and assets that are connected to each company. These announcements create tension in the market and stoke fear about rates and lanes that might be altered by reorganizations and mergers. One of the key tasks at Bestway is to vet the carriers we use and make sure they're qualified, solvent, and providing consistent services to our clients. We're determined to keep a close eye on the routes that our clients depend on so we can properly plan and maintain rate stability.
Shippers are taking a closer look at the ICC's Incoterms 2020 and modifying their terms from E-terms and F-terms to C-terms and D-terms to try and take more control of their shipments during a tumultuous time in logistics. By exerting more control over the shipments we handle, we can consistently provide better service to our repeat customers by maintaining control throughout the shipment process. If you're curious as to which terms might best benefit your cargo, Bestway can guide you.
We can't even explain how thrilled we are to see our clients and prospects again in a safe environment. Many are experiencing growth challenges and Bestway is happy to try to help by providing creative solutions to the new issues that our industry is facing. While this is just a short trip, we do have some time to meet and discuss options for any clients located in southern Missouri. You can email us here to schedule time this week or during our next travel excursion.