March 23, 2020 | By Jay Devers
NEW: COVID-19 Information Page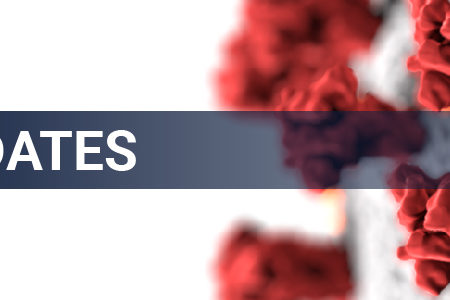 April 2, 2020:
Decision to defer duties rests with White House
Reporting this week from Bloomberg and other outlets indicates that following CBP's short-lived, ad hoc approach that allowed importers to email the agency and request relief for duty, the President has signaled that duty deferral is acceptable, but only for the column one Most Favored Nation (MFN) duties. Section 301 duties on imports from China and Section 232 on steel and aluminum would not be permitted to be deferred.
At this point, importers are awaiting an announcement or written signal from the Administration that this can happen. Bloomberg reports it will happen through Executive Order. We will continue to watch for this.
USTR continues granting exclusions to China 301 including for medical supplies and PPE
The Office of the US Trade Representative is continuing to grant exclusions from 301 duties for imports from China. The most recent exemptions have been focused on medical equipment and Personal Protective Equipment (PPE). If you're curious what products have been excluded, check out this page for List 3 and this page for List 4a.
FDA issues Emergency Use Authorization guidance for importations of masks, ventilators
If your company is looking to import items like masks (either surgical or N95) or ventilators in response to COVID-19 pandemic, know that the Food and Drug Administration has issued an Emergency Use Authorization which relaxes some rules for importer registration as a medical device importer, but still requires that the manufacturer be registered. For more information, you can contact our offices or begin researching on FDA's COVID-19 EUA resources page.
Port, rail congestion concerns
There is a real whipsaw effect happening right now with the supply chain because of the prolonged closures in China and the blanked sailings around the world that ensued both from Lunar New Year and then their COVID-19 closures. We are monitoring a build-up of containers at the ports and terminals as well as monitoring the level of service from inbound railroads.
If your company has cargo that you need on a time-definite basis at an inland destination, please reach out to us as early as possible. This will facilitate our terminating in-bond moves if necessary and arranging for clearance at the first port of arrival and then transloading and trucking the cargo inland.
---
March 23, 2020:
This page will serve as the "sticky" page for all COVID-19 news that we receive and updates to provide to our customers, vendors and interested parties.
The stay-at-home order becomes effective 12:01 AM tomorrow, and Bestway is ready. See this post about what we've done to prepare.
While other businesses are being instructed to close in states around the US to restrict transmission of COVID-19, we wanted to remind everyone that logistics companies are considered by the Department of Homeland Security to be a Critical Infrastructure Sector, one of sixteen designated sectors. This is why ports, airports, truckers, warehouses, railroads and logistics companies such as our continue to operate.
At Bestway, we realize that the most important thing we can provide right now is a constant stream of information about what is happening in Kansas City and at the ports and airports through which our customers' cargo travels. We are also working closely with our global partners at Hellmann to be dialed into and sharing updates and news from their network.
For now, we will add the latest news to this page which has been pinned to the top of the news section and will also be the first post which appears.