May 13, 2019 | By Jessica Harper
Federal Register: Official Notice of Modification of Section 301 Tariffs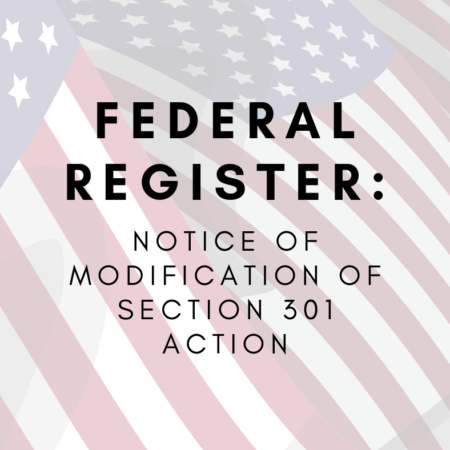 Last Friday, May 9th, was a day marked in trade history as the U.S. finally increased tariffs on $200 billion of Chinese imports to 25%. This 15% increase from the original 10%, which took effect in September 2018, has been a long time coming with supposed start dates of January 1st and March 2nd of 2019.
The delay has come and gone and the Federal Register has published the official notice which you can find here. We have also provided Section 301 tariff lists which are available for download:
Thanks for choosing Bestway International as your source for information on China's Acts, Policies, and Practices Related to Technology Transfer, Intellectual Property, and Innovation.