May 9, 2019 | By Jessica Harper
USTR Announces China Tariff Increase Effective Friday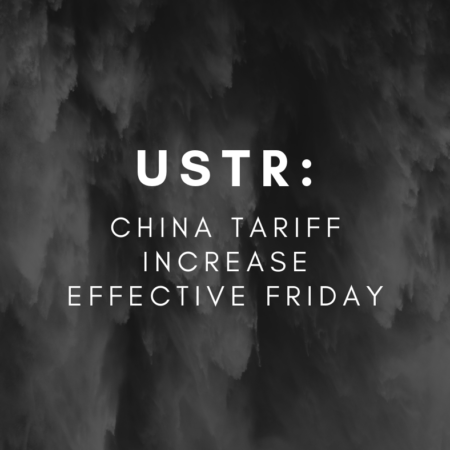 On Wednesday, the USTR announced the 25% tariff increase on $200 billion worth of goods imported from China will in fact take effect this Friday. In addition, there will be a process whereby parties can request an exception for goods that are within a Harmonized Tariff Schedule (HTS) subheading.
President Trump tweeted about the increase on Sunday, while U.S. Trade Representative Robert Lighthizer spoke with the press on Monday regarding the increase as a result of China's failure to keep promises made in early negotiations with the U.S.
For more details, visit American Shipper or read the official document published in the General Register here.