February 25, 2019 | By Jessica Harper
President Trump Delays Chinese Tariff Deadline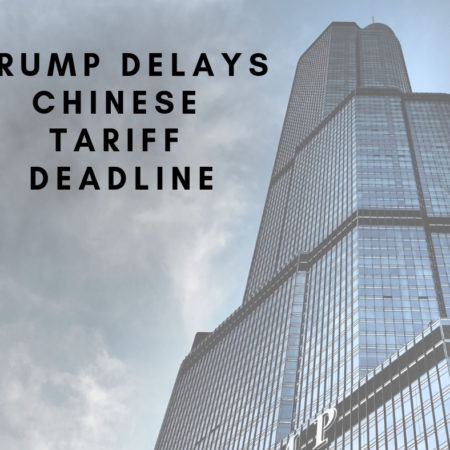 The President, who was due to increase tariffs on $200 billion of Chinese imports by March 1st, has since delayed the deadline. He informed the public of his decision Sunday night via Twitter, stating there's been "substantial progress" on "important structural issues" between the two nations in their trade discussions.
It seems the beginnings of a deal are coming together, as topics such as "intellectual property protection, technology transfer, agriculture, services, currency," as they relate to the U.S. doing business in China, are being discussed between President Trump and Chinese President Xi Jinping.

Nothing has yet been signed by either party, nor a new tariff deadline set by Trump, but it sounds like a March meeting of the two presidents at Trump's Mar-a-Lago Resort in Palm Beach is underway.
Click here for the official tweets. And here for the original article from the NYT.