September 10, 2018 | By Jay Devers
Bestway International and Shipping Solutions partner to offer easy-to-use software to facilitate exports.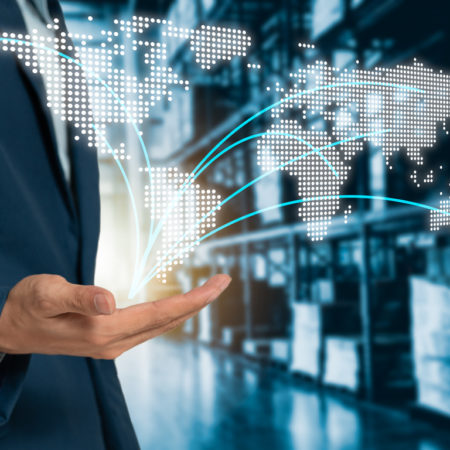 Today we're pleased to announce a partnership with Shipping Solutions, a division of InterMart, to offer a version of the Shipping Solutions export document management platform to US companies exporting products and services around the world.
Our agreement with InterMart allows us to offer the Shipping Solutions platform at a significant cost savings, giving US companies access to a vehicle to generate export documents, screen cargo for denied parties and transmit the export information to Census via an integration with their AESDirect platform.
Exporters of five or more shipments per month who are currently completing export documents using Word, Excel or online .pdf templates should seriously consider this opportunity.
Shipping Solutions software is downloaded and installed to a computer where a local database is created that includes trading parties, a parts library, and storage of previous shipment data for ease of retrieval and replication. The system connects to Shipping Solutions' cloud-based resources where behind-the-scenes screening, backup, and transmission to AESDirect take place. We are offering this product under a licensing agreement with Shipping Solutions that allows us to assist shippers in the creation and management of exporter activity.
The savings this platform offers exporters in time, money, and potential risk are measurable and substantial.
"Small and medium-sized companies make up the vast majority of US exporters," observes Jay Devers. "Our loyal clients and prospects are members of that group, and delivering more value to them is our top priority. Working side-by-side with them, we see the daily process shortfalls that create extra work, costing time and money. We are tremendously excited to partner with Shipping Solutions to address those and other needs."
"Shipping Solutions doesn't just provide the number one selling export documentation software in America," Jay concludes, "the team at Shipping Solutions shares our values : combining a wealth of international trade expertise with world-class customer care to solve real problems."
David Noah, President of InterMart, believes we will introduce Shipping Solutions to an entirely new market. "Located in Kansas City, Bestway sits at the center of a geographic area that encompasses a large number of companies diversifying their domestic sales with new export opportunities. The riskier parts of an export transaction that include document issuance, denied party screening and proper submission and acceptance of export information can lead to an expensive penalty if done incorrectly, disillusioning a company and closing off export as a sales channel. Bestway provides the local touch and knowledge to facilitate the shipment and Shipping Solutions empowers these companies to grow export to a larger share of their business."
To learn more about Shipping Solutions and how this export software can save you time and money and increase your compliance, contact us today.