July 17, 2017 | By Jay Devers
Cosco agrees to buy OOCL for $6.3bn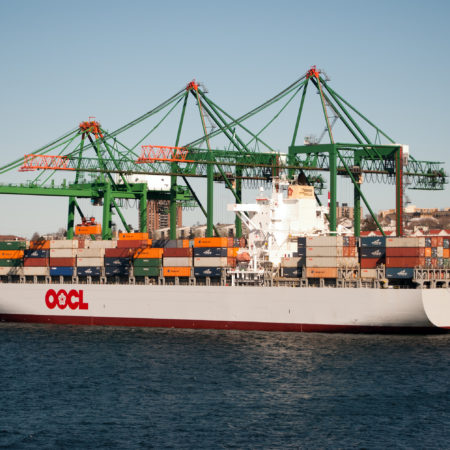 Upon approval of the $6.3bn agreement to buy OOCL, Cosco will become the third largest container line in the world. Announced on July 9th, the agreement is the latest in a string of consolidations that will see 75% of all container ships in use controlled by the top seven companies. While the plan is to run OOCL as a separate brand and maintain employment and compensation levels in OOCL for at least 24 months, this takes another service provider out of the pool of options that shippers have.
Currently OOCL owns or leases 96 container ships making the deal worth 400 ships with a 2.9 million TEU capacity. The merger not only makes Cosco the third largest container line, but the second largest mover of US containerized goods and an operator of three LA/LB terminals that will account for 30% of the port capacity by 2020. Considered to be the last option in the carrier consolidation wave, OOCL has been an attractive target this year.
One key component in Cosco's interest is the OOCL carrier rating and management practices. OOCL is one of the most efficient carriers with a decidedly global awareness and Cosco will maintain their brand and likely spend the 24 months adopting and incorporating the highlights of their model into the Cosco practices. Considering Cosco is a Beijing state owned company and OOCL a commercial business, total integration would be difficult.
 "We respect OOCL's management team and its expertise, not to mention its people, brand and culture," said Wan Min, chairman of Cosco Shipping Holdings.
In this instance, Bestway International is confident that current services and rates will not be adversely affected by the acquisition. However, we know that there are unforeseeable market conditions that can come up and we will have a plan in place to offset any trouble for our customers, should the need arise. Our proactive approach to finding solutions for issues that haven't yet arisen keeps your cargo moving amid these changes.