November 17, 2023 | By Bestway
Gratitude and Growth: Celebrating Our Team and Clients at Bestway International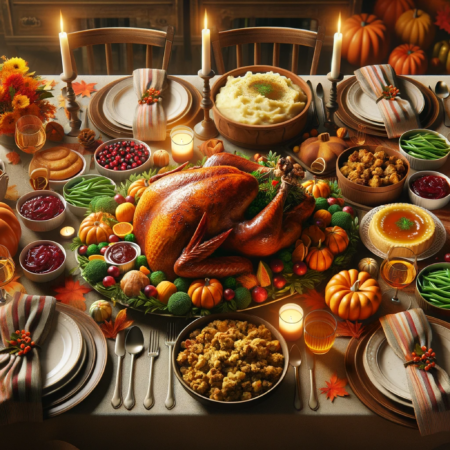 As we steam full speed ahead into another hustling and bustling holiday season, the team at Bestway International wanted to take a moment and talk about what we all have to be thankful for this year. Through the ups and downs, we are grateful for the incredible team we have working together for the common goal of taking care of our customers. It takes a special person to fit into the Bestway family, and we're so proud of their accomplishments.
"I'm thankful for our great customers. I am also thankful for great coworkers and a fun office environment."
-Barb, Financial Controller
"I am most thankful for my home family and my work family. My work family can conquer any logistics issue. This crazy world of logistics has allowed us to meet so many special customers.
The customer's logistics challenges help us become better logistics providers. My work family is the best. With over 110 years of export experience, there is absolutely nothing we can't noodle out.
Thankful for our established customers and the new ones to come."
-Linda, Export Business Leader
"I'm thankful for our clients and staff. Together, with great communication and trust, we've been able to navigate these uncertain times and volatile market shifts. We have the best clients, and our staff takes great pride in bringing them solutions during any market conditions. "
-Riley, Domestic Business Leader
"I'm thankful for our team that we've hired and developed. Working toward a common goal – the highest level of customer care – with professionals who are interested in the same thing is always one of the highlights of my day. We have the best people in the industry, and they prove it to us every day."
-Jack, Import Business Leader
"I'm thankful for working at an organization that is truly engrained with the Kansas City community and is eager to support philanthropic causes in our neighborhoods."
-Hailey, Sales Development Leader
"I'm always thankful for our awesome client relationships. We think about how they trust us with their cargo daily. This time of year, I'm also grateful for our terrific crew here, who are stepping up their care for our shippers amidst the stresses and distractions of the holidays."
We know it will get hectic as we move deeper into the holiday season and new year. We are thankful for these moments when we can come together and talk about the things that truly matter to our work family because our work family truly matters to us!
Happy Thanksgiving,
Bestway International