August 30, 2023 | By Bestway
The Booming Growth of US-Mexico Cross-Border Trade: An Opportunity Not to Be Missed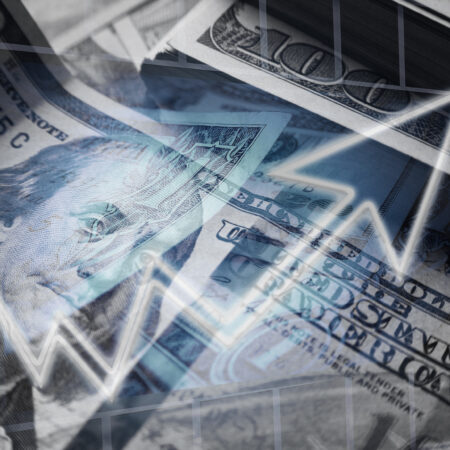 The United States and Mexico share a rich and intertwined history, and their trade partnership is a testament to their enduring relationship. In recent years, we've witnessed a consistent surge in cross-border trade, with experts predicting this growth to reach a staggering $1 trillion by 2028. Since December, the Mexican peso is among the top performing currencies with a 12% surge against the U.S. dollar. To understand the scale and significance of this boom, let's dive deeper into its components.
Trade between the US and Mexico has been evolving at an impressive pace. Last year, the trade figure stood at over $863 billion and is forecasted to grow exponentially in the coming years. During a groundbreaking event at the Las Americas Roma Logistics and Industrial Park in Roma, Texas, U.S. Rep. Henry Cuellar emphasized that the trade value might touch the trillion-dollar mark within less than five years. These figures reinforce that Mexico remains the US's largest trading partner.
Several factors are contributing to this upward trajectory:
Demand and Supply Dynamics: The increasing demand for Mexican goods in the US and the rising number of Mexican-owned enterprises in the US strengthens bilateral trade relationships.
Infrastructure Investments: As South Texas continues to expand, investments in infrastructure, like the Las Americas Roma Logistics and Industrial Park, are crucial. Located strategically minutes away from the Roma port of entry on the Mexican border, this industrial park is a significant trading point. Moreover, this park will feature a new U.S. Customs and Border Protection (CBP) examination station equipped with advanced cold storage facilities to inspect fresh produce from Mexico, facilitating a streamlined trade process.
Trade Volumes and Locations: The Roma port of entry, connecting Roma with the Mexican city of Miguel Aleman, has seen a surge in cargo truck traffic in recent years. From averaging about 23 trucks daily, the figures have swelled to almost 200 daily, further emphasizing the growing trade demands.
Nationwide Trading Gateways: Among the nation's 450 international gateways for trade, Laredo consistently ranks at the top, followed by notable mentions such as Chicago O'Hare International Airport and the Port of Los Angeles. The trade components include auto parts, passenger and commercial vehicles, gasoline, and diesel engines, showcasing the diversity and volume of goods exchanged.
Amidst this growth, certain economic factors like the strengthening of Mexico's "super peso" need attention. The peso's upward climb against the U.S. dollar might make Mexican exports more expensive. This could potentially impact the trade dynamics, making exports pricier and affecting the competitiveness of Mexico's industrial sector. Moreover, remittances could also take a hit as conversion rates fluctuate with the peso's strength.
Despite these challenges, the momentum and robust infrastructure investments make the future of US-Mexico trade look promising. For businesses seeking to leverage this growth, Bestway International offers various services tailored for cross-border trade needs – from freight forwarding, customs clearance, and warehousing to distribution.
The cross-border trade boom between the US and Mexico isn't just a passing phase; it's an evolving landscape filled with opportunities. At Bestway International, we're equipped and eager to guide businesses through this journey, ensuring they harness the full potential of this thriving market. If you want to lock in your services now and greet the trade growth with an exceptional logistics partner in your corner, contact Bestway International today.