October 28, 2022 | By Bestway
Upping the Tonnage: Industrial Production Rising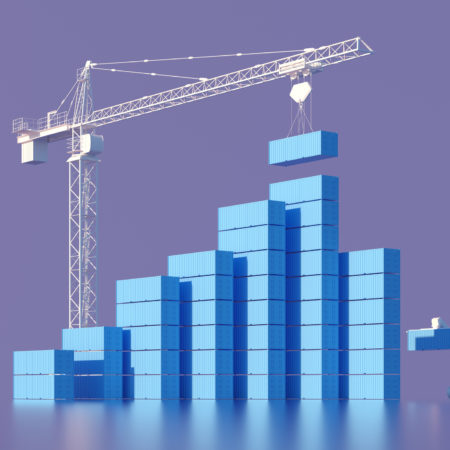 According to the US Federal Reserve System (FRED), total production output has risen 5.2% year over year, as of September. Manufacturing has risen .4%, and manufacturing employment is on the rise as well. All signs that contradict recession fears.
The "R" word has been bandied about both in whispers and screams for some time, for good reasons. Inflation hit a forty-year high over the summer, the Fed keeps raising interest rates, and the US GDP has been down for two consecutive quarters–and to most people, that is the very definition of a recession. The National Bureau of Economic Research (NBER) says differently. They defined a recession to Forbes as: "…a significant decline in economic activity that is spread across the economy and that lasts more than a few months." That is definitely not the case, nor has it been, but if we define our economy solely by GDP, it appears so. Although, analysts say that there is a recession looming on the horizon judging by other markers on the Forbes Advisor Recession Tracker, such as consumer demand and employment.
Associate Professor of Logistics, Michigan State University, and JOC analyst Jason Miller said, "It's hard to say we're in a recession or freight recession when freight activity is up year over year."
Trucking tonnage has exceeded expectations because of the upswing in production. The American Trucking Associations' (ATA) Chief Economist Bob Costello said, "The latest gain put tonnage at the highest level since August 2019 and the third-highest level on record. This is another example of how the contract freight market remains strong despite weakness in the [truckload] spot market this year."
The relative strength of this economy is plagued by slings and arrows of a possible recession. Regardless of where the labels land, it's important to have a trusted partner to keep your logistics strategy resilient. Reach out to Bestway and experience the best way today.