July 15, 2022 | By Bestway
Deglobalization on the Rise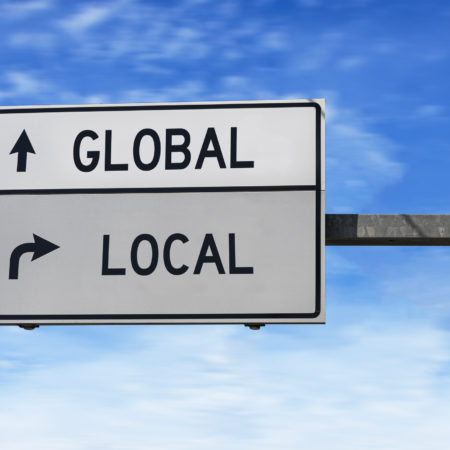 When Shanghai and other parts of China went on multiple lockdowns in attempts to curb the spread of Covid-19 it repeatedly brought the global supply chain to its knees. Earlier in June, lockdown orders were finally rescinded, but now, with the advent of the new Omicron BA.5 sub-variant, China is bracing for additional rounds of even more brutal lockdown measures to combat infection rates.
With this resurgence of production and supply complications looming on the horizon, leaders within Midwest shippers are looking at how to make their supply chain strategies more resilient and less vulnerable to outside influences through deglobalization. A key factor in doing that is moving production closer to home. 
A study by UBS surveyed C-suite executives about their new plans for production and 90% of those surveyed revealed they were either planning to move production from China or already in the process of doing so.
Dodge Construction Network reports: " The construction of new manufacturing facilities in the US has soared 116% over the past year, dwarfing the 10% gain on all building projects combined."
In the past, it was a commonly accepted idea that it was cheaper to move production overseas and that it was too costly to produce goods in the USA because of the price of labor. However, some companies like GE Appliances are finding that for certain items, the cost of labor vs. the cost of shipping are now comparable. GE Appliances CEO Kevin Nolan said, "I've always said, this is just economics, people are going to realize that the savings they thought they had aren't real and it's going to be better and cheaper to make them here."
A prime example is Panasonic Energy (thanks to a massive incentives package pushed through the legislature by Governor Laura Kelly) choosing to build their new four billion dollar plant in Kansas, which will create over four thousand new jobs for the area. The plant's main focus will be EV batteries used by Tesla.
With deglobalization, allied shoring, reshoring, and near-shoring looking to be less of a fad and more semi-permanent, it's important to have a logistics partner with proven strategy and resources on your side to keep things moving from first to final mile.