March 22, 2022 | By Bestway
Roll out the Barrel: Fuel Rates Rising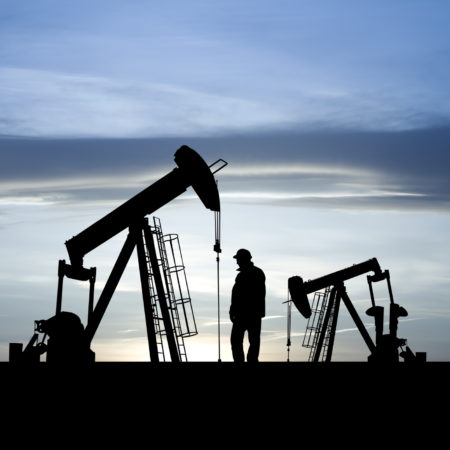 The world consumes roughly over 97 million barrels of oil per day. The US currently has 35 billion barrels in reserve today, making it 11th in the global rank of oil reserves. We could stop drilling right now and still have enough oil to last us for just under 50 years before we ran out. Many say that fuel rates don't need to be this high. So why are they?
Rising consistently due to US public policy changes over the last year to near-record prices since the start of the war in Ukraine, the national average price of regular unleaded gas was over $4.29; the national record being $4.33 on March 11th. Even though only 8% of US oil imports and refined products come from Russia on a daily basis, after US President Joe Biden banned imports from Russia, the rising prices jumped again.  
High gas prices disproportionately affect low-wage workers who have to drive to work and live paycheck to paycheck more than anyone else. Practically begging for relief, drivers for companies like Amazon are looking for any way out of this terrible situation, and carriers set about a new wave of fuel surcharges to be borne by shippers.
Amazon delivery drivers stood outside an Amazon warehouse near Los Angeles recently with signs taped to their cars windows that showed a jogging skeleton sporting an Amazon delivery uniform and carrying a package. The signs read "Running On Empty", which was organized by Mobile Workers Alliance, a group representing gig economy workers. The signs added, "We Can't Afford Gas. Tech Giants, Pay Up!"
Fuel Rates and prices may vary a lot by region, but places like California are seeing prices well over the $6 a gallon range. This isn't much better for shippers as prices by the barrel have gone up to $60 for jet fuel alone. The price of crude oil right now is $102.72 a barrel, whereas (before the invasion) it was only $74.17 back in December 2021. This has caused gas prices to continue to rise all over the world. Europe saw gas prices rise as high as 62% as the war began. The gas price peaked close to $200 and came down almost immediately, however, the prices at the pump stayed the same. 
How can we help what's going on? Call or petition your local and national elected officials for change today. Most would agree that the long-term play of reducing dependence on fossil fuels by introducing more renewable energy sources is a viable path forward. Whether you are a fan of American energy independence that reduces or eliminates reliance on foreign sources, challenging profiteering by oil companies, or targeting corruption among our ruling class, make your voice heard.
At Bestway, we're here to keep you up to date with the latest news and ongoings in the logistics industry. Bestway knows how important it is to stay informed on the fuel price situation and what changes come to air, sea, rail, and road transportation costs. If you have any questions about how this may affect your cargo, please contact your Bestway representative today.