March 14, 2022 | By Jay Devers
Mindy Avants: Finding Balance in Bestway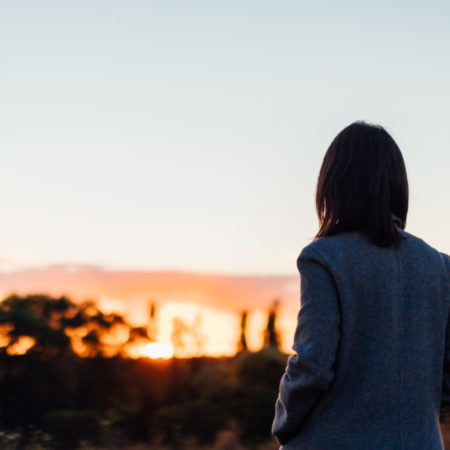 Starting with Bestway International in January of 2020, the job Mindy Avants walked into ended up looking very different almost instantly. Within a few months, everyone was working outside the office, ocean rates started to spike and the logistics of the world was unrecognizable as the pandemic unfolded. Even now, with lessons learned from the pandemic, the opportunities at Bestway have evolved into more compliance-focused opportunities where she can flourish in a detail-oriented facet of logistics.
Early in her career, Mindy left a position at a contact lens manufacturer to take a position at her first freight forwarder where she worked her way up from filing documents to handling customs brokerage for the Reebok account. Moving through various divisions of her company she came to Bestway with 24 years of experience and a serious case of burn-out after working seven days a week. She wanted a place to invest in her abilities but didn't want to wind up married to another job.
"Bestway understood and agreed immediately – the quality of life is paramount. When I'm working, when we work at Bestway, we want to be on top of our game, we want to do our absolute best and give all we can. That's a given. But to get to that level of doing your best consistently you have to have a balance between rest and work and family. It's the best place I've ever worked, hands down," Mindy explains.
Change came, as it always does, around eight months after Mindy started, with a reaction of the pandemic and a reset of leadership and the operating model, something she says made it even better. "So many things over the past two years have reset the industry. Business as usual couldn't sustain itself so we took a serious look at where we were going and where we wanted to be. Bestway is unique in that we can watch our supervisors move up and see the openings that are available if you want to grow and explore. It makes a huge difference to see a path that's open and lined with people who want to see you succeed."
"We knew Mindy was an A-player in this business with an impressive resume and connections before she came on board in Jan 2020. She's been a fantastic contributor since, a steady hand as we have transitioned people, processes, and systems while managing through the pandemic supply chain mess. Mindy has moved into the role of Team Lead to the surprise of no one in the building."

Successes aren't limited to Mindy in her family. When she's not at Bestway, she's busy running her side business, a clever and creative design studio where she makes custom tumblers, shirts and car coasters. Spending her time with a daughter deeply devoted to varsity cheerleading and a husband who recently opened his own law firm and asked Mindy to turn her design eye to his new office – Mindy Avants found the work-life balance that she needed and it's smooth sailing ahead.