January 14, 2022 | By erin
Forced Labor, China, & Trade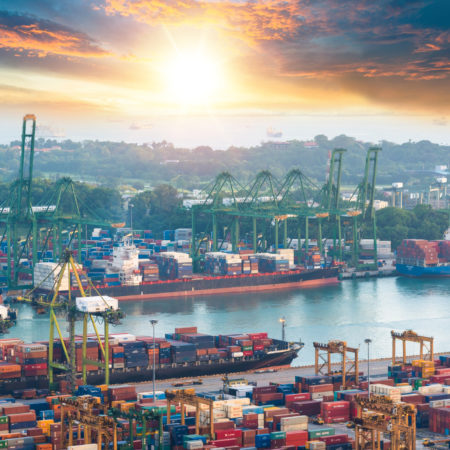 With the issues and events impacting US trade from China, including the coming Beijing Olympics, Lunar New Year public holiday, and changing COVID restrictions, trade actions against Chinese goods that are made in Xinjiang produced using forced labor have emerged as critical. As awareness and evidence of genocide, forced internment, and human rights abuses mount, the United States has signed a bill banning imports from the Xinjiang region and imposing sanctions on those viewed as responsible for the abuse of the Uyghur population. In light of the mounting trans-pacific trade issues in logistics, forced labor isn't a market condition brought about by supply and demand upheaval in a pandemic – this is the long-standing systemic persecution of a minority population due to their religious differences and a nation betraying its own citizens.
The import ban goes into effect on June 21, 2022, and requires a holistic approach to combating forced labor concerns, including:
Identifying and preventing 3rd party countries from passing goods made in XUAR through to the United States
Identify high-risk commodities and appropriately plan enforcement actions for goods like cotton, tomatoes, and polysilicon
Guide and enhance CBP's ability to identify and prevent importation of goods made with forced labor
This is a complicated issue considering the sheer quantity of goods made in China and how interconnected the supply chains are across the world. We encourage our clients to connect with us to investigate their supply chains and identify pain points early so alternative sources can be found in light of the ban. Planning is key to success, as it is forecasted that the current issues impacting the global supply chain will persist many months into the future.
We offer our guidance and assistance to these complex issues, advocating for our clients as they traverse the red tape and bureaucratic hurdles common to the logistics industry. Your Bestway representatives are ready to lead you through these complexities and keep your cargo moving.