May 23, 2017 | By Jay Devers
An Update from our Award-Winning trip to Washington, D.C.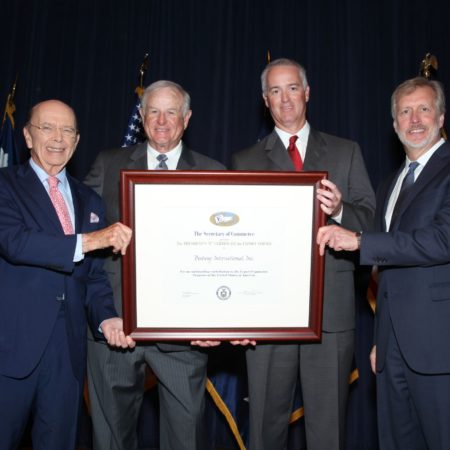 Yesterday, Bestway International, Inc., was honored to received the President's "E" Award for Export Service, by Secretary of Commerce, Wilbur Ross in Washington, D.C. The President's "E" Award is the highest recognition any U.S. entity can receive for making a significant contribution to the expansion of U.S. exports. Our experience in Washington was nothing short of incredible. As a team who has made logistics service and support our prime ambition, the feeling of recognition reinforces our commitment to providing the best service we can to our honored clients. This award in both for our tremendous staff, who work so diligently, as well as our beloved customers, without whom there would be no cause for awards. We understand both our team and our clientele have a choice and we thank them for choosing to work at and with Bestway International, Inc.